Nikkei newspaper estimated the market share of car navigation system (car GPS system). According to it, the total sales of car navigation system in 2013 were 2.117 million systems. The 2013 sales decreased by 4.7% from 2012. Panasonic was the leading company (30.9%). The second place Pioneer got the almost same share (30.8%).
Figure : Car Navigation System Market Share in Japan, 2013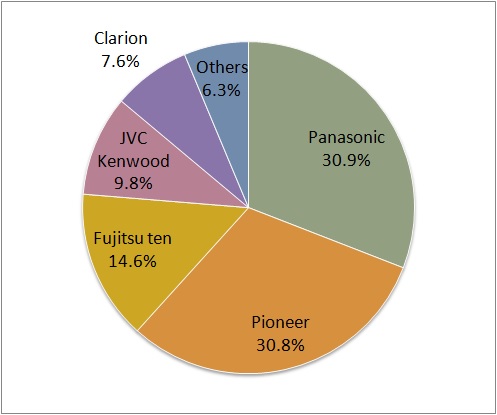 The source of the market share is Nikkei Sangyo Shimbun newspaper, the article on 2014 July 28th.
Related Topics