Nielsen reported the market share of video sites in Japan in 2013. According to it, there were total 790 million hours accesses to video sites from home PCs in 2013 in Japan.
Youtube had the top share 53.4% in 2013. Japan-based Niconico was the second (27.7%). These two account for 80% of the market share. Other players were FC2 from the US, GyaO! which Yahoo runs, Dailymotion from France.
Personally speaking, my son usually watches Youtube. I do not watch video sites much.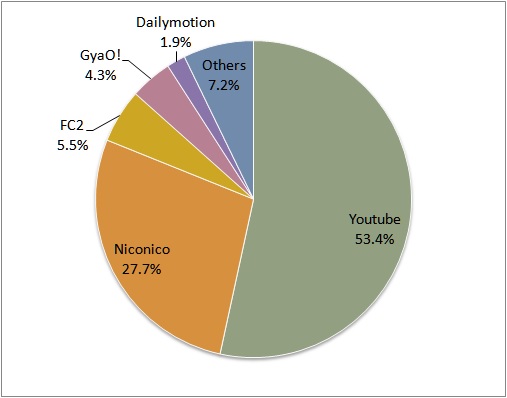 Source is Nikkei Sangyo Shimbun newspaper, the article on 2014 July 28th.
Related Topics